The Quick Compute Team:  Our Philosophy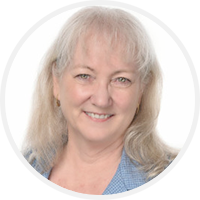 "Quick Compute specializes in IT solutions for Medical Specialists in the Rio Grande Valley. Our professional team of experts, proactive support and HIPAA Security Certified Experts will help you integrate all your software packages into a seamless system to eliminate practice chaos and reduce staff technology frustrations by documenting all of your network systems and training your staff on the most efficient use of these systems. We work to keep your network running at top speed and efficiency using state of the art monitoring software and by working with your technology vendors so you can focus on delivering the best possible patient care. "  Holly Fullingim, CEO
Here's why so many businesses depend on Quick Compute for complete IT services and support:
Your staff will have fast and easy direct access to our support team for reporting problems without having to interrupt their workflow with phone tag or more passwords.
We work to understand your business challenges and to enhance your financial bottom line with recommendations for cost saving measures and the best "bang for your buck" when purchasing new technology solutions.
HIPAA security compliance peace of mind is a natural function of the teamwork between Quick Compute and your practice not an extra step.
If we can't deliver on these promises we'll refund that month's fee!
Staying true to the Mission that is the foundation of this organization, "to raise the level of technology available and used by businesses and individuals throughout the Rio Grande Valley", Quick Compute continues to offer insight into emerging technology changes that can affect business in the near future.  Our job is to lay out your options, educate you on the pros and cons of each and guide you to the best, most cost-effective solution for you.
About Our Company : What We Do

With the introduction of the Velocity Services Network Management platform in 2005, Quick Compute became the first Technology Provider in the Rio Grande Valley to provide an innovative method of delivery of IT services.  Built upon the principal of High Quality Service at an Affordable Price, a flat monthly rate for all IT Services provides local businesses predictable IT costs and better cash flow management. A Certified Team of professional experts, experienced project managers and compliance experts makes Quick Compute a valued partner for business owners to keep their business in tune with the constantly changing technology landscape.
About Our CEO : Who She Is

Holly Fullingim, CEO of Quick Compute, Inc. has been a professional in the Computer Technology Industry for over three decades. She began her career as a Computer Programmer working for several companies in California and Texas when in 1992 when she began working in Hardware and Network Support receiving Industry Training from Novell, Microsoft and Dell.  Her training spanned computer hardware, printers, Novell Networks, Microsoft Networks, Microsoft Windows and Microsoft Office software products. She developed training courses for Phillips 66 Petroleum Company which were used to transition refinery workers from paper systems to DOS systems and then to Windows 95 systems.
Ms. Fullingim continued her education receiving her degree from Brazosport College in 1995. Showing her entrepreneurial spirit in 1998, she developed new curriculum for over 15 training courses and founded the Computer Training Center in Harlingen, Texas with a Mission "to raise the level of technology available and used by businesses and individuals throughout the Rio Grande Valley".  She has remained active in industry training over the years to keep current with technology innovations and regularly attends seminars and trade shows in the United States and Canada.
In 2003 Ms. Fullingim began partnering with several local CPA and Accounting firms to provide QuickBooks® training and consulting services to their clients using QuickBooks. Today she has QuickBooks clients ranging from Los Angeles to all across Texas and the Rio Grande Valley. She has received certifications from QuickBooks® as a Certified ProAdvisor and Intuit Partner in 2007, 2008, 2009, 2010, 2011, 2012, 2013 and 2014.
Ms. Fullingim was the 2004 recipient of the Harlingen Hispanic Chamber of Commerce Person of Honor award.
In 2004 the company incorporated and became Quick Compute, Inc.  As the company focus shifted from computer training to technology services, the company Mission remained at the heart of Quick Compute's operations.
Most recently, Ms. Fullingim expanded her certifications as a Certified HIPAA Privacy Security Expert (CHPSE) in 2013 and HIPAA Compliance Officer in 2016.  She works closely with healthcare providers and consultants to bring HIPAA Security and IT Management programs together ensuring high quality, integrated solutions to the healthcare community.
Besides her dedication and work with Quick Compute, Holly Fullingim is a devoted wife, daughter, sister and grandmother.  She is as committed to her family and their success as she is to her clients.  Those who know her understand that when you become a Quick Compute client you also become part of her family.